Kanya Lee Scholarship Award Presentation Ceremony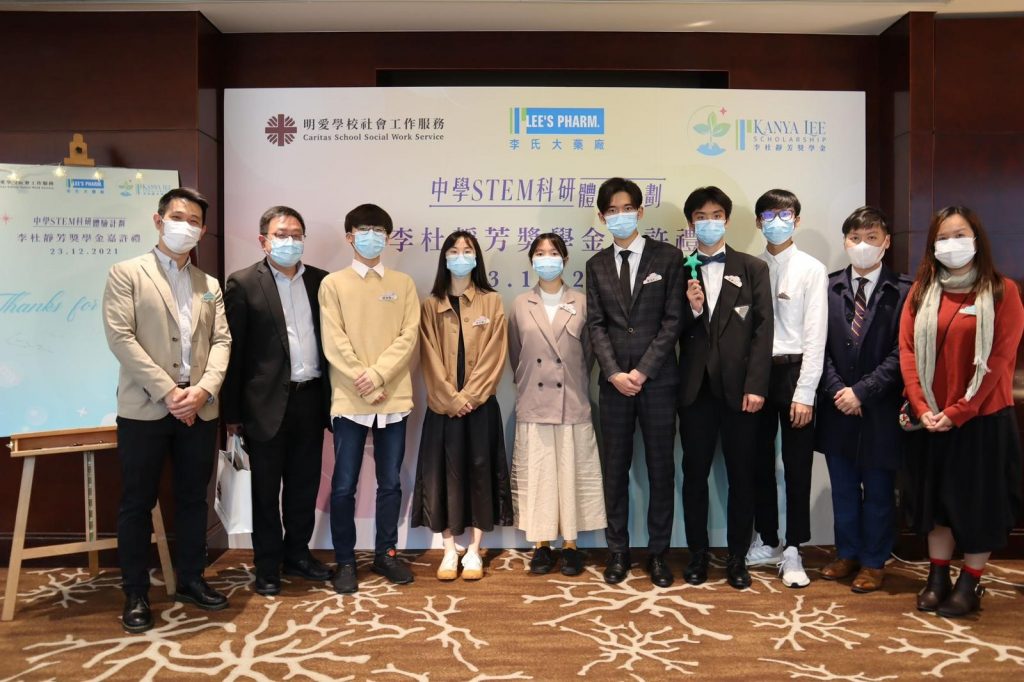 Kanya Lee Scholarship aims to help underprivileged students who are interested in scientific investigations by providing resources and assistances. Under an experimental scheme featuring STEM for secondary schools, students are provided with opportunities to learn better and boost their potentials for a more promising future. The Award Presentation Ceremony took place on 23th December, 2021. Guests were invited to celebrate the success of the scheme in the previous year.
The ceremony was held in Cordis. Guests were greeted by awarded students and our school courtesy ambassadors 4A Yu Cheuk Lam Yuby and 4D Chiu Sui Hei Max were the hosts of the ceremony. Our awarded students include our Alumnus Chan Kam Leung Ivan, currently a student in HKUST, 6A Cheng Yat Hin, 6A Lai Lok Tin and 5A Yim Hau Yik.